Awario is an AI powered software
based on smart algorithms that detect the most common heart arrhythmias.
All you need is the Awario measuring device connected to the Awario smartphone application.
Awario can be linked directly to any patient health record system (PHR) for remote monitoring. Medical doctors can instantly, remotely, and reliably diagnose an arrhythmia and focus on treatment. Reliable analytics cut down unnecessary healthcare visits, and reduces the MD's time reading and analyzing ECGs.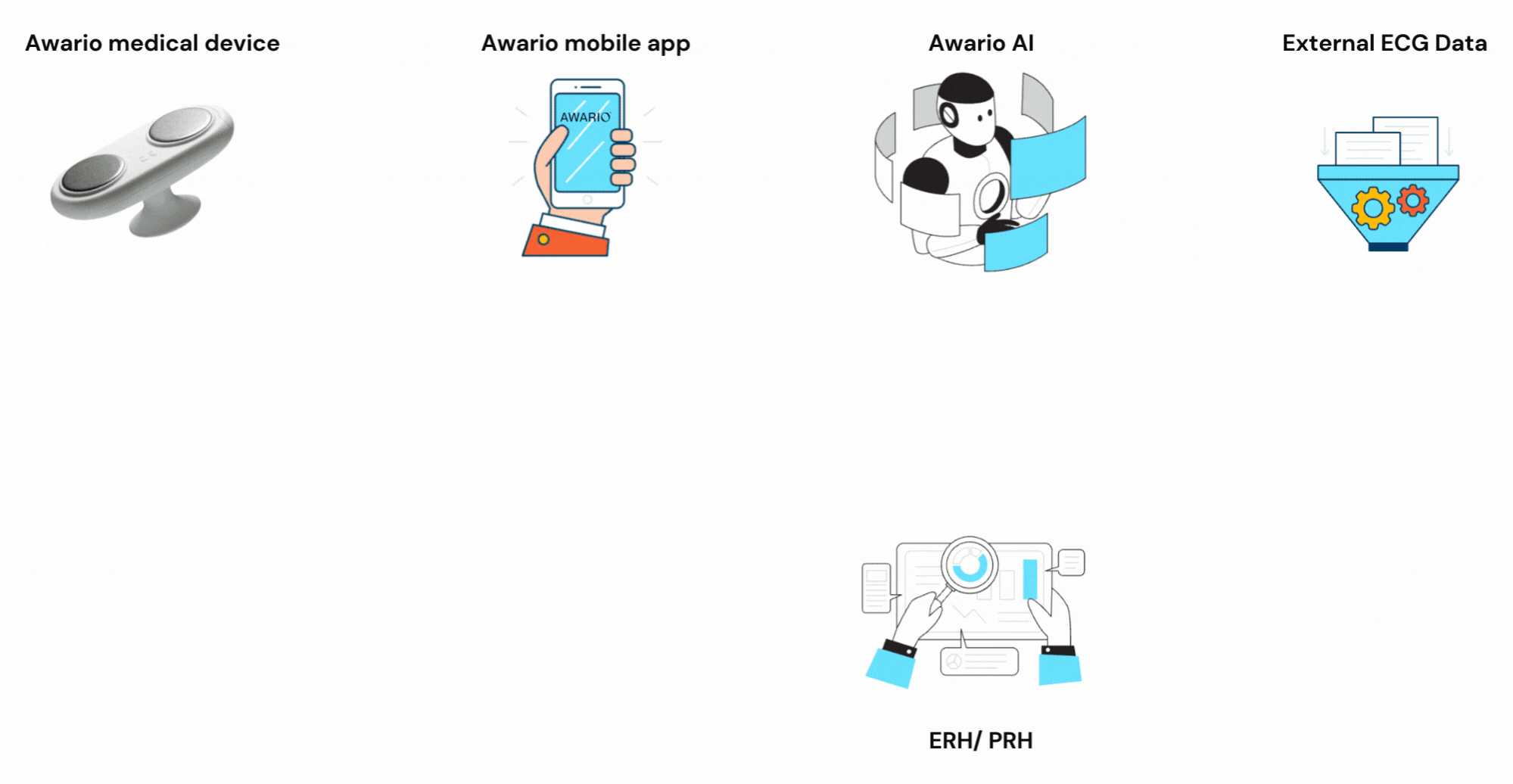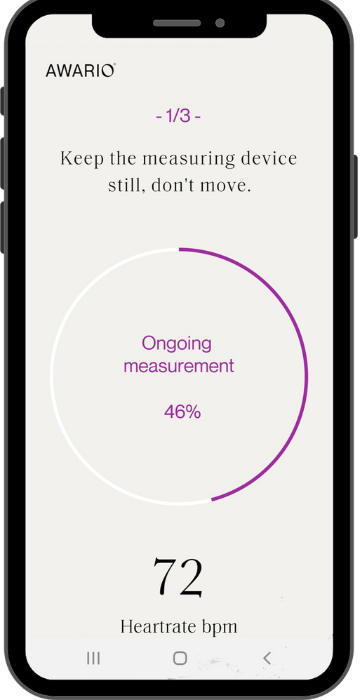 Open the smartphone application and place the Awario measuring device onto the chest for 30 seconds.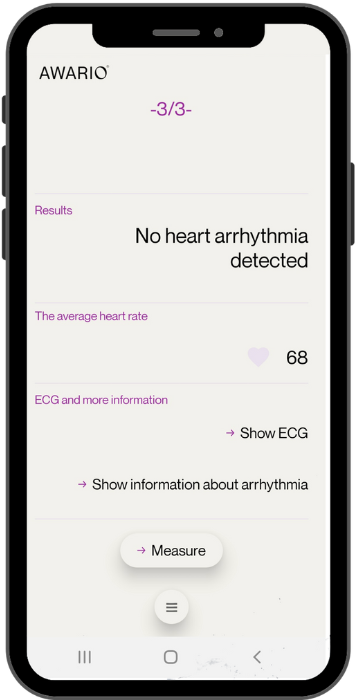 Algorithms (AI)
Normal HR or Arrhythmia
The smart algorithms analyze the recording and detect normal heart rhythm or the most common arrhythmias.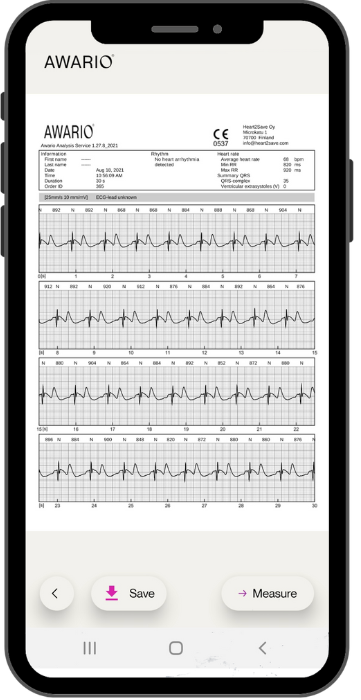 ECG report
In phone / patient records
The result is instantly shown in the smartphone application and a real-time ECG report is automatically generated for diagnostic use.