Systematic Atrial Fibrillation screening in elderly care and remote arrhythmia monitoring for patients with rhythm disorders.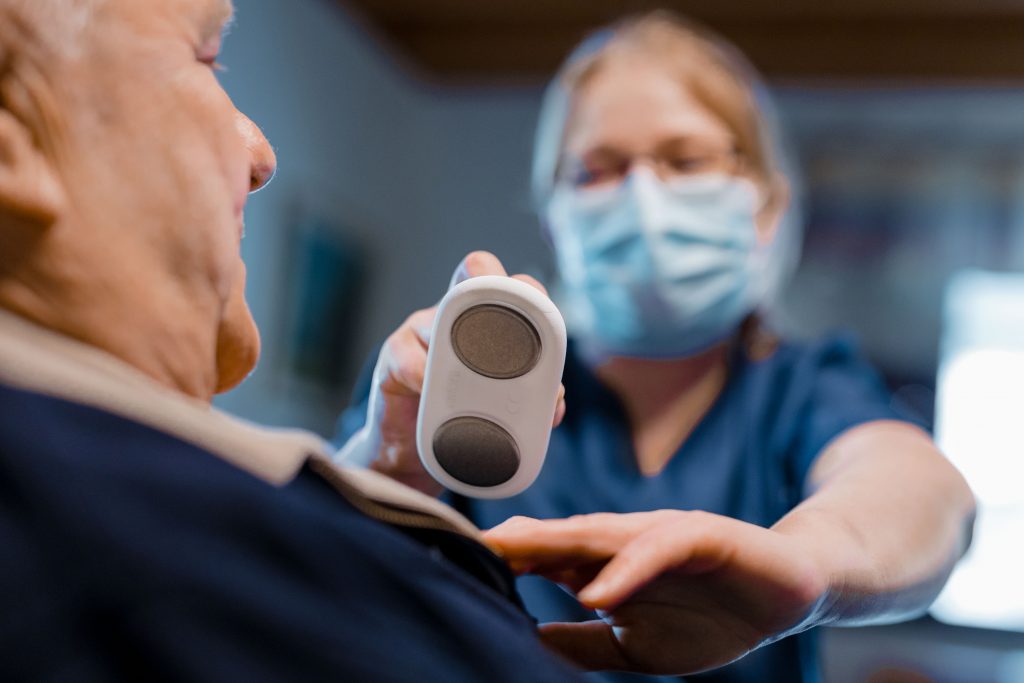 Systematic Atrial Fibrillation screening in elderly care and risk groups
According to the 2020 European Society of Cardiology Guidelines for the diagnosis and management of atrial fibrillation (AF), systematic ECG screening should be considered to detect atrial fibrillation in persons aged >75years, or persons at high risk of stroke.
Home care providers, who aim at reducing costs related to stroke, have included Awario screening for atrial fibrillation in their care routine for residents aged >75years, or persons at high risk of stroke (cardiovascular disease, diabetes, high blood pressure, previous stroke, TIA or heart attack).
Remote arrhythmia monitoring for patients with rhythm disorders
Remote arrhythmia monitoring can be used for follow-up of patients with rhythm disorders to detect, diagnose and treat the four most common arrhythmias as well as before or after heart procedures.
Measurements can be done for a specific period regularly a few times per day or when the patient has heart symptoms, anytime, anywhere. Remote monitoring reduces the number of unnecessary health care visits and costs.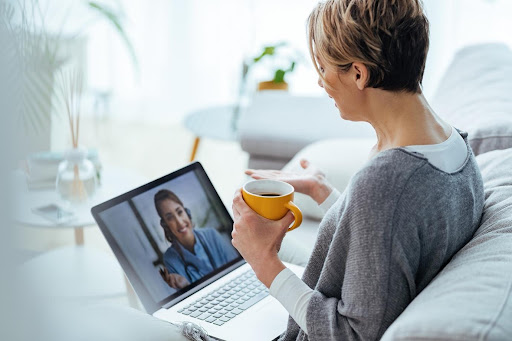 Ambulatory or intermittent arrhythmia follow up
For arrhythmia follow up, traditionally the patient's ECG has been monitored during a period of 24 or 48 hours; ambulatory ECG. This means that if the patient doesn't have any arrhythmias during the ECG monitoring period, the arrhythmia might not be diagnosed.
The modern Awario technology allows for intermittent ECG monitoring; 3-4 measurements/day during 3-4 weeks. Some studies show a significantly higer diagnostic yield for intermittent monitoring.
[1] Hermans, Astrid NL, et al. International Journal of Cardiology 329 (2021): 105-112*.
[2] Kimura, Takehiro, et al. Heart and vessels 32.3 (2017): 317-325.
[3] Orrsjö, Gustav, et al. International Scholarly Research Notices 2014 (2014).
[4] Doliwa, Piotr Sobocinski, et.al. Scandinavian Cardiovascular Journal 46.3 (2012): 144-148.
The Awario Portal is a cloud-based patient monitoring system that allows healthcare professionals to diagnose, manage and treat patients remotely. It provides health care professionals with a quick overview of ECG recordings and helps to accelerate clinical decisions in diagnosing arrhythmias. Awario can be seamlessly integrated with the Health Care providers monitoring systems giving access to real-time ECGs.
Awario reduces the MDs workload - a study with 3284 ECG measurements.
Awario reduces the 86 % of the Medical Doctors (MD) workload in analysing ECGs. The reason is that without the help of AI, the MD needs to also analyse all ECGs, including the normal ones. Awario analytics analyses the ECGs and detects automatically the arrhythmia cases (14% = 460 arrhythmias). This means that instead of analysing 3284 ECGs the MDs workload is reduced to analyse the 460 ECGs with arrhythmia.
Awario reduces significantly the MDs workload in analysing ECGs by selecting only the arrhythmia cases and the MD can focus on treatment instead.